Antiracism books are being borrowed at a higher rate than ever before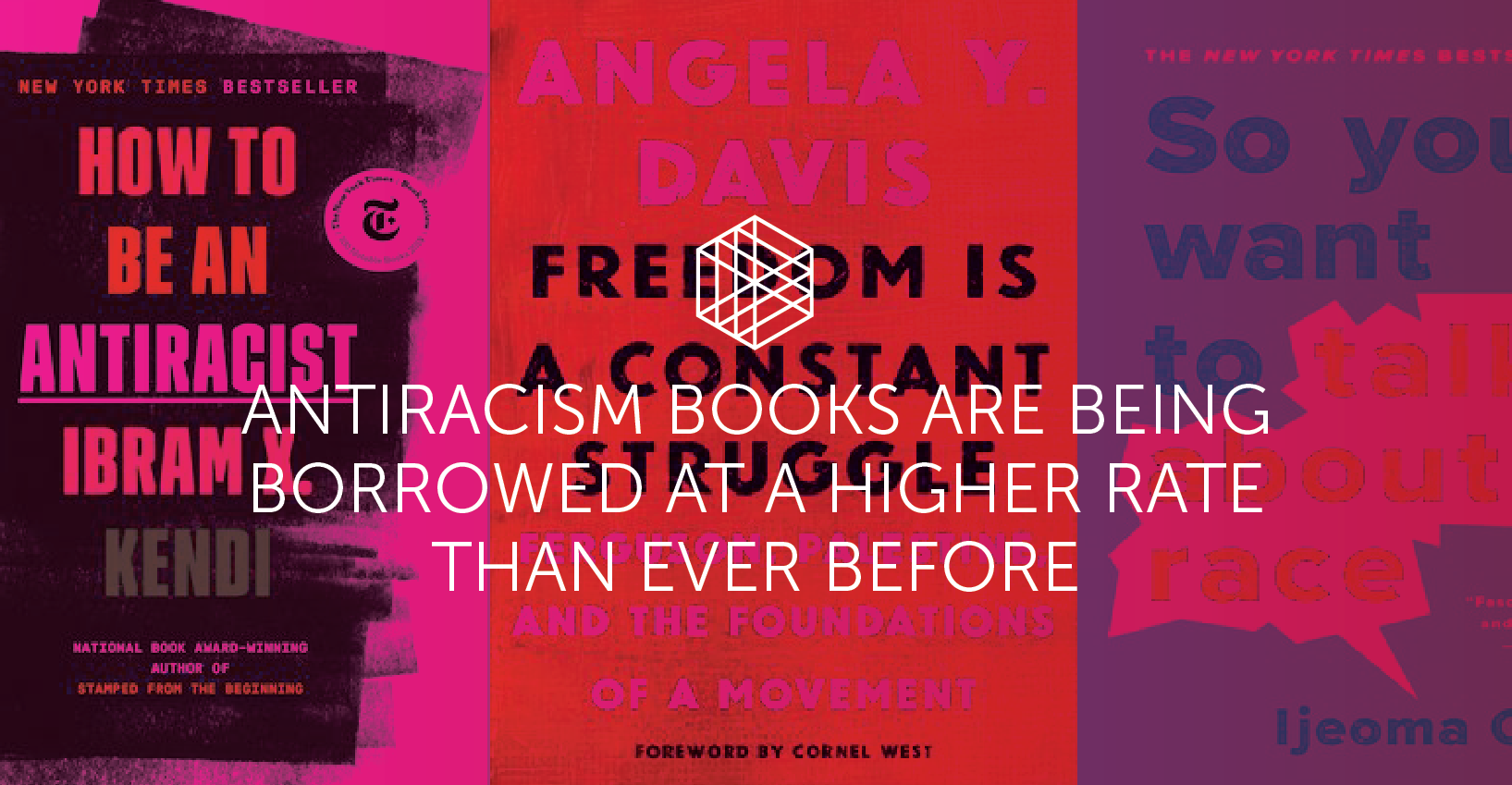 By Adam Sockel, Staff Writer | September 2020
On May 25, 2020, George Floyd lost his life at the hands of police brutality during an arrest in Minneapolis, Minnesota. The video of this act led has sparked protests across the globe, raising awareness of the Black Lives Matter movement and the systemic racism that has existed for 400 years in the United States. In the months since George Floyd's murder, communities of all ethnic backgrounds have come together to demand racial equality and social justice for Black Americans.
Beyond gathering in cities of all sizes across the world, people are also looking to educate themselves on what created the current climate of racial injustice as well as what they can do to help make impactful and lasting change. A major way people are learning about these ongoing issues is through books.
Antiracism circulation soars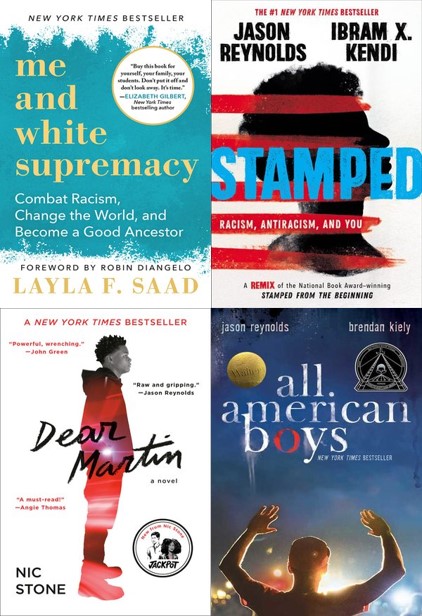 Both fiction and nonfiction antiracism titles consistently top the bestseller lists, while library circulation of the digital versions of these books higher than we've ever seen before. Across all OverDrive library and school partners, the antiracism genre saw a 366 percent overall circulation growth from May 25 through July. Already popular nonfiction titles – including So You Want to Talk About Race by Ijeoma Oluo, Me and White Supremacy by Layla F. Saad, Stamped – Racism, Antiracism, and You by Jason Reynolds and Ibram X. Kendi, How to Be an Antiracist by Ibram X. Kendi and Freedom Is a Constant Struggle by Angela Y. Davis – have all seen circulation growth rates of well over 1,000 percent in that same time period.
Due to the ongoing COVID-19 pandemic, physical copies of many of these titles are limited, with long waits for those who purchased them online. As a result, readers have turned to their libraries' digital collections, reading and listening to the books through apps like Libby.
While libraries have purchased more copies of popular antiracism titles to meet demand, OverDrive has concurrently worked with publishing partners to create Community Read collections, providing free access to titles by diverse and BIPOC authors. The Black Lives Matter, Own Voices & Diversity Books for Students and COVID Response collections were all created and offered to libraries and schools at little or no cost to help meet demand for these important books.
BIPOC-authored and antiracism fiction sees triple-digit spike
In addition to the nonfiction titles highlighted above, BIPOC-authored and antiracism works of fiction have also seen sustained increased checkout rates. The Hate U Give by Angie Thomas, I'm Not Dying with You Tonight by Kimberly Jones and Gilly Segal, Dear Martin by Nic Stone and All American Boys by Jason Reynolds and Brendan Kiely are just a few fictional novels that have experienced triple-digit circulation increases. And these stats are mirrored across all age groups – from adult, to young adult, to juvenile content.
Hear an exclusive social justice conversation with Kimberly Jones and Gilly Segal, co-authors of the bestselling I'm Not Dying With You Tonight
It's long overdue that these books are experienced by readers of all cultural backgrounds, and it seems that we've finally seen a tipping point. Keep reading books by authors with different backgrounds than your own. It's only by seeing the world through other people's eyes and words that we can begin to bridge gaps that may have previously kept us apart.