Editorial: Everyone loves print books. How can ebooks get more love?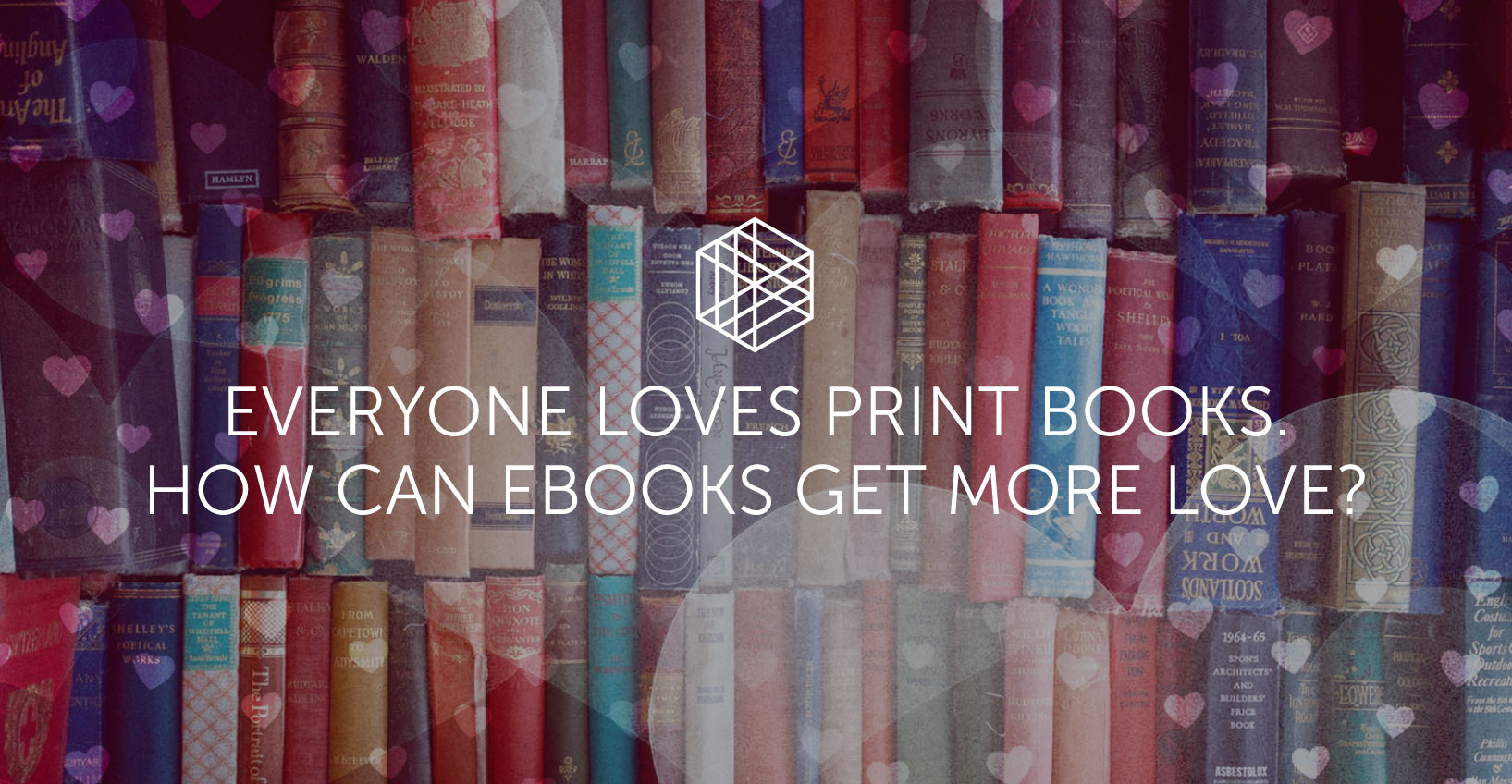 By Steve Potash, Publisher | October 2019
It might surprise you that at OverDrive, we love reading in all forms, not just digital. Hardcover books, paperbacks, board books, art books, all of it. Readers love print books, and we are a company full of readers. There are countless reasons to love print books. We enjoy owning them. We display our print titles, share them with friends and family, and often enjoy an emotional connection with these products.
This love of print has been good news for publishers and booksellers, who have seen print sales rise. For the first six months of this year, the American Association of Publishers' StatShot Data reports that trade publishing net revenue for print formats – including hardback, paperback, mass market and board books – grew 2.5 percent as compared to the first six months of last year, reaching $2.5 billion. Print formats accounted for 72.1 percent of all sales during the first six months of 2019.
Meanwhile, ebook sales have flattened out. As a digital distributor, OverDrive has seen firsthand the dramatic growth of ebooks and audiobooks in the library market. These formats set new circulation records every month. But when compared to print, digital falls behind. During the first six months of this year, ebook revenues were at $493 million, a decline of 3.8 percent as compared to the same period in 2018.
Recently I was on a call with Vivien Jennings, founder and president of Rainy Day Books in Kansas City, learning about amazing bookselling programs she operates in partnership with Steve Potter, library director and CEO of the Mid-Continent Public Library in Independence, Missouri. During our call, she referred to the print books she sells as "organic books." I really liked that label because it speaks to the power and longevity of print books.
Ebooks may not provide the same "organic" advantages that ink on paper delivers, but digital does unlock more opportunities to revolutionize reading. As we approach 2020, I expected ebooks to be a much bigger part of book publishing revenue and believe there are successes from the print industry that we can borrow.

How ebooks may find more love
Ebooks already score high marks for convenience, portability and navigation as a result of their digital nature. They're now available for every audience and genre of publishing. But ebooks haven't kept pace with the innovations for digital reading that social media, news sites, blogs and other forms of streaming media have adopted. This presents openings for entrepreneurs and content innovators to invent new ways to immerse a reader in a story.
Loree Potash (my wife, former librarian and OverDrive co-founder) and I support a variety of literacy campaigns. Among the many programs that inspire reading and a love of books for students is "Battle of the Books." This exciting book-based competition gives students a chance to compete in teams and answer questions related to the content of books. The game format creates interest and excitement in reading, while also cultivating teamwork and encouraging good sportsmanship.
Programs like "Battle of the Books" combine social reading, competition and incentives that create an emotional experience. These are often the same elements of an experience that drives millions of gamers to immerse themselves in digital stories and journeys. Imagine how readers, libraries, authors and book lovers might connect in novel ways to share the experience. Ebooks can evolve to become the format that leverages a great story to deliver an enhanced emotional connection.
Another area of evolution is literacy and learning. Print has long been the traditional medium for books in the classroom, but ebooks are experiencing a recent surge of innovation in the classroom. We're just beginning to learn how ebooks deliver measurable improvements in literacy and learning. Ebooks, along with audiobooks, can adapt to a variety of learning styles that print simply can't compete with. Student ebooks and reading apps (e.g., Sora) alongside learning management systems are working together to help assess a reader's abilities and interests and improve engagement with the story and materials. Artificial intelligence (AI and deep learning) is becoming a staple of these ebook innovations designed to provide personalization of readers' bookshelves and other touchpoints for academic achievements.
As the leader of an ebook and reading company, I am constantly challenging our team and our publishing partners to experiment. I know readers will be eager to test new interfaces and presentation options that may expand the value of the ebook as a reading format choice. We can learn to love ebooks more, but they will have to earn it. Stay tuned for innovations for this underachieving reading format to gain more respect and further grow the business of books and reading.
Print may be organic, but ebooks open a world of reading opportunities, and innovation is the key. We just have to be willing to unlock the door.