Indie author Ran Walker talks self-publishing, making titles available to libraries first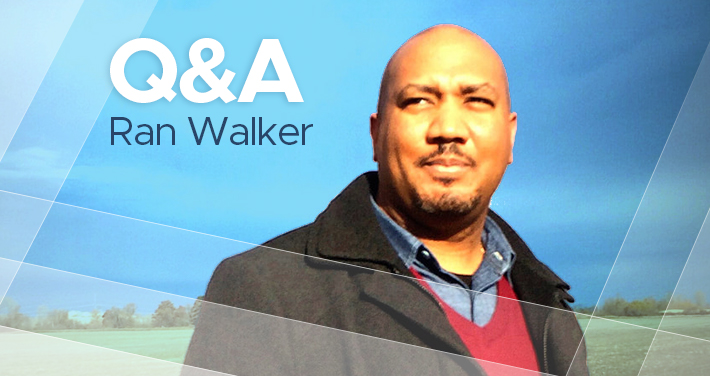 By Adam Sockel, Staff Writer | March 2021
Ran Walker is an independent author who has published 22 books throughout his career. His hard work and tireless effort carving out his own path in the literary world were rewarded in 2019, when he was named the Indie Author Project's National Indie Author of the Year. Ran has long had a meaningful relationship with libraries and the librarians who have helped champion his titles. He sat down with us recently to discuss his work, making stories available to libraries first and much more.
PoR: Your most recent two novels were made available digitally to libraries first, which is rare. What made you want to give libraries access before other digital content platforms?
Ran Walker: It's just my way of trying to help out readers and librarians. Some publishers created a stir with their embargoing of books for librarians and I just thought, as an indie author, I have the ability to do something in response. I discussed it with the people I work with at Bibliolabs, and we thought it would be a good idea to make the ebook strictly available to libraries for the first run. It was difficult making that decision because, as an indie author, a lot of our sales do tend to come from ebooks, so you have to trust the process that everything will work out with libraries helping spread the word.
The great thing about this process is that companies like OverDrive have helped make it a positive experience. I haven't lost any money by going directly to libraries.
PoR: As an independent author, how is the process of creating books and getting them to readers different for you versus a traditionally published title. Is there more of an upfront cost for you in regards to printing, etc.?
Ran Walker: The biggest investments for me are the software that I use to get set up and time. I use a software called Vellum that walks me through all the steps of creating the books and all the aspects about them that a publishing house would normally do. It simplifies the process and makes everything look very professional. The challenge for me for the physical books is that I do everything from start to finish. It's thinking about the front cover, the spine, the back cover, etc. I have to design all of those so that they lay out correctly and stand out from other titles on online retailers.
PoR: I don't think people realize all the aspects you have to do as an indie author. There is the writing, of course, and the production, but there's also marketing and publicity. Indie authors truly have to be a jack of all trades.
Ran Walker: When people think about being an author, they think romantically about writing longhand with a quill, and then someone will transcribe it and do all the rest of the work – that's just not the case. If something doesn't happen in production or advanced reader copies don't go out, it's because I didn't make it happen. It can be completely overwhelming. Bibliolabs and the Indie Author of the Year award have been great because now I have some help with marketing, but I absolutely understand and appreciate the grind because I've lived it.
PoR: Are there aspects to being an indie author that are more freeing than if you were under a publishing house?
Ran Walker: I'm definitely not opposed to working with a publishing house if the right project comes along. That said, I have a master's degree in publishing and I used to be a copyright lawyer, so knowing what goes into all the aspects of making a book, it's nice not to have a lot of other people going in and changing everything for me. For example, my covers are a really big deal for me. I've seen a lot of traditionally published books with bad covers and the author, often, has little-to-no say in that. There are trends in book covers to appeal to mass markets that I don't have to concern myself with. Being able to control my own book is huge. Additionally, I keep my own copyrights, which is essential.
PoR: How do libraries impact your career as an indie author?
Ran Walker: When we're writing our books, we tend to think about the readers who are on the end of a sale on Amazon or at Barnes & Noble, etc. I've always had a reverence for libraries, but I never thought they would carry my books because, at the end of the day, who am I? I always hoped one day I would be in them. Then the Indie Author of the Year things started to happen, and I got to meet so many librarians, and I learned that they were the ones who selected my book from obscurity to begin with! It has helped me to understand that you don't have to be John Grisham to be in the library.
Librarians have a very sophisticated taste because they actually read and promote books. Librarians are the feet on the ground when it comes to engaging with readers. They're the ultimate curators. I would trust a librarian to tell me what's good over anyone else. As an indie author, what's important to remember is librarians have a budget for buying books. They have money set aside every year to buy books. They also help you, as an author, to get in direct contact with your readers through engagement, projects and events.
When it comes to building my marketing plan as an independent writer, I start with the library!
This interview has been condensed for length and lightly edited for clarity.