National book ratings for parents?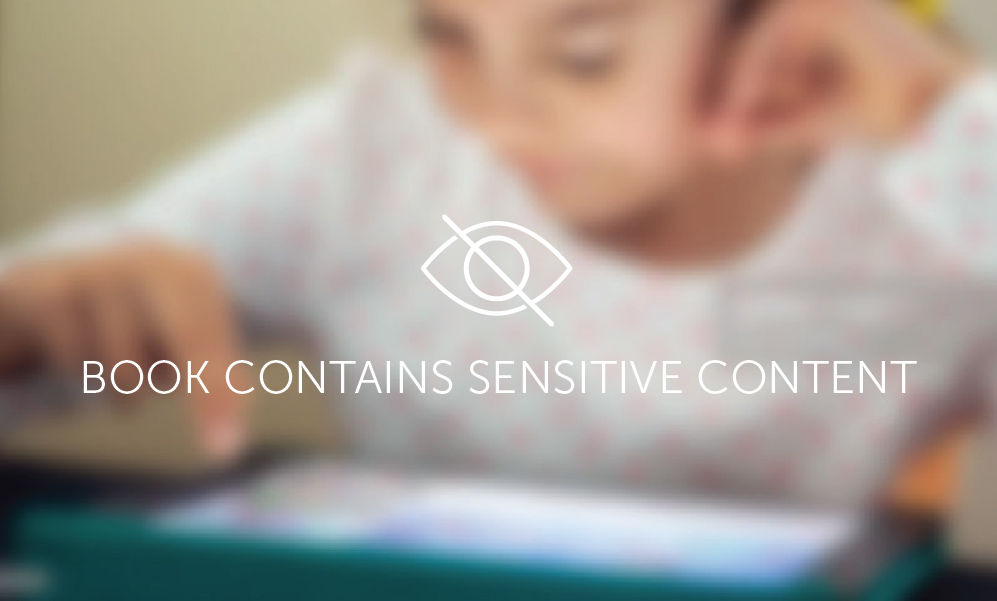 By Maria Kennefick, Library Media Assistant   |  November 2018
Should books be rated the same way we rate movies and television? We've all heard comments such as this:
"The 'Smut Patrol' doesn't want you to read the novel The Kite Runner because it includes sexual violence, and others believe it promotes Islam and terrorism. I don't see how it can promote both of those at the same time, but what do I know?"
– Public school library media assistant
Parents are constantly challenging books and demanding they be banned in K-12 schools nationwide. These parents are worried about the contents' influence on their children and are attempting to protect them. Other parents believe that each family has the right to decline the use of a specific title assigned to their child for homework. There's a slippery slope between parents wishing to restrict access to books for their child and censorship of books accessible to the student body at large.
Common complaints for book themes are vast; profanity, suicide, sexuality, nudity, violence, racism, witchcraft, undermining religious beliefs, euthanasia, drugs and death are just the tip of the iceberg.
How do parents and educators decide what books are appropriate for K-12 students? Schools today have a wider variety of books to choose from than ever before.
Parents have a hard time keeping up with the subject matter, can't possibly read each title beforehand and get overwhelmed when looking up the books online.
"My sixth grade child has the reading ability of a 12th grader. She may be able to read a novel being used in 12th grade, but I'd like to be sure the maturity level is appropriate for her age."
– Public school parent
There are three tools often used for choosing books for young readers: Lexile measure, star rating and ATOS levels. But do these tools address the content or child development?
The Lexile measure is only an indicator of student literacy and is not a reference assessing content. Many teachers use the Lexile measure to help decide which titles are best for their students. Generally, this "student reading ability" is measured in ranges from 0L-2000L:

For example, Harry Potter and the Sorcerer's Stone by J.K. Rowling is measured 880L and considered to be at the ability of grades 5-6. What if the child's only in third grade, but can read at grade six? This tool isn't designed to answer this question.
The star-rating system is used by Amazon and based on popularity. Amazon.com rates juvenile and young adult books with 1-5 stars. Typically, one star is a poor rating and five stars is a superior rating. Amazon, and most others using the star-rating system, allows any and all users to rate books.
For example, The Hate U Give by Angie Thomas is rated almost five stars (as of Nov. 6, 2018). Parents may find popularity an inappropriate way to decide whether their child should read a five-star book, especially when this title's appeared on many banned book lists.

ATOS levels are similar to Lexile measures and rate books based on reading ability.
The ATOS level specifies the difficulty of text using a range of 0.1-12.0. For example, The Hunger Games by Suzanne Collins is a 5.3 and prime for fifth grade readers.
These tools don't address parental concerns about themes. A maturity or content-specific rating system hasn't been developed on a national level and is needed to guide parents – and may be able to prevent censorship.
Common Sense Media does have content ratings for books. This nonprofit organization provides education to families to promote safe technology and media for children.
There are eight categories used on the Common Sense Media website for book reviews, with each category rated on a scale of 0-5 (three being a fair amount of content and five meaning a large amount of content):
Educational Values
Violence
Consumerism
Positive Messages
Sex
Drinking, Drugs & Smoking
Positive Role Models & Representations
Language
For example, Hosseini's The Kite Runner is recommended with a checkmark of approval for ages 16 and older. This novel isn't developmentally appropriate for readers younger than 16, according to Common Sense Media's ratings.
The Kite Runner is given a five for violence, educational material and language, a two for consumerism and a one for language. This title's also rated five stars for overall quality and learning potential.
Wouldn't it be easier for parents if ratings were simplified and found in one place?

We don't need to reinvent the wheel. A nationwide book rating system could be created that emulates the film or television rating systems. These two rating systems have trained us for decades to recognize whether there is profanity, nudity, sex or violence.
The Motion Picture Association of America film rating system:
G – General Audience. All ages admitted.
PG – Parental Guidance suggested. Some material may not be suitable for children.
PG-13 – Parents Strongly Cautioned. Some material may be inappropriate for children under 13.
R – Restricted. Under 17 requires accompanying parent or adult guardian.
NC-17 – No one 17 and under admitted.
We could even get as specific as the television content rating system :
TV-Y – Programs aimed at a very young audience, including children from ages 2-6.
TV-Y7 – Programs most appropriate for children age 7 and up.
TV-Y7-FV – Programming with fantasy violence that may be more intense or more combative than other programming in the TV-Y7 category.
TV-G – Programs suitable for all ages; these are not necessarily children's shows.
TV-PG – Parental guidance is recommended; these programs may be unsuitable for younger children.
TV-14 – These shows may be unsuitable for children under 14.
TV-MA – These programs are intended to be viewed by mature, adult audiences and may be unsuitable for children under 17.

If we had a national book ratings system in place, teachers could then design their curriculum and include this information for parents to reference. This would be less time consuming for parents.
"As a mother I could say, 'You can't watch that R movie, but you can watch any PG movie.'"
– Private school parent
But not everyone agrees.
"Any rating system is highly subjective, even arbitrary. We live in such a multicultural society, I am not sure there is a way to standardize it. It is an issue I run into frequently here, with sixth graders wanting to read the books their high school friends recommend. I prefer not to do any formal rating system. I want the students who are looking for it to be able to find it, and I want the students who wish to avoid it to be able to do so with ease. The very best way for a parent to monitor a kid's reading material is to simply read it themselves."
– Library media assistant at a 6-12 public school
Is a national book rating system a good idea?
Tell us why or why not in the comments section.