Nonfiction picture books: They're not just for kids!
By Nicole M. Vandeyar, Library Technician & Circulation Assistant | December 2019
Though growth in the publication of nonfiction picture books continues at a very steady pace and National Picture Book Month just wrapped up, for many this genre remains widely unexplored. Educators and the literary world at large increasingly recognize the benefits of nonfiction picture books to young readers, contributing to their rise. A stroll through the children's room of many public libraries today will take your breath away, as displays worthy of an art gallery exhibit showcase picture book covers on an astounding range of subjects.
Teachers and caregivers of children ages 2-6 comprise the majority of adults selecting these books, but there is a wealth of information to be found for readers of all ages. Concise bursts of text alongside explanatory and descriptive illustrations exploring topics such as historical figures and events, love, respect, kindness, friendship, challenging situations, geography, science and more offer an alternative, fun way to learn and retain information.
Children's nonfiction picture books comprise a genre that is exploding in both quality, quantity and availability. Recent nonfiction books reveal an emphasis on the visual, an emphasis on accuracy and an engaging writing style.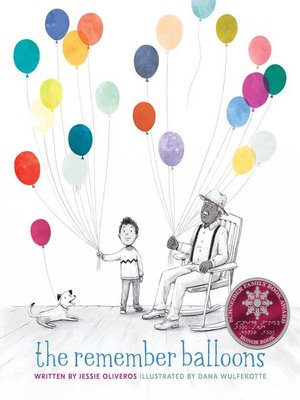 In my work as an early childhood educator, I stumbled across these hidden gems some years ago as I researched books to accompany or enhance my lesson plans. I was both thrilled at my discovery and awestruck, often finding myself the last one out the library doors at night. I lugged home piles of books on all sorts of subjects that had grabbed my attention far beyond the needs of my classroom. As a typically busy adult who never has enough time, I found nonfiction picture books offered just the right amount of information I needed and had the time to absorb; I was not overwhelmed with too much, nor was I missing the most important components of the subject matter.
As these books gain in popularity and circulation numbers increase, more writers are subconsciously contributing to this new genre. Carol Hinz, editorial director of Millbrook Press and Carolrhoda Books, describes these writings as "nonfiction-y-fiction or is it fiction-y-nonfiction," blending elements of both to impart information through the lens of a central character or event, hence extending appeal and increasing readership. Learning should be memorable and fun; this style of writing achieves both and often gives the reader specifics to personally identify with.
Great examples of this are found in Stella Brings the Family (Miriam B. Schiffer), the remember balloons (Jesse Oliveros), and We're All Wonders (R.J. Palacio), where picture book storytelling tackles very real, difficult and sensitive subjects, and can help initiate and accompany conversation. Using a sing-song rhyming style, The Honeybee (Kirsten Hall) and It Starts With a Seed (Laura Knowles) take us on an educational skip through nature, while books like Love (Matt De La Peña), The Day You Begin (Jacqueline Woodson), On A Magical Do-Nothing Day (Beatrice Alemagna), Brave (Stacy McAnulty) and Saturday (Oge Mora) capture hearts and minds, creating scenarios and environments for us to think about how we feel about ourselves and others in these moments and spaces.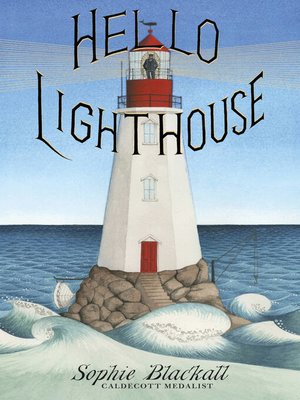 For the skeptics who strongly believe that fiction and nonfiction should never cross paths, it should be noted that accuracy is not sacrificed in the majority of these publications: They increasingly include reference lists, glossaries, end notes, author notes and additional recommended reading lists. For example, 2019 Caldecott Medal winner Hello Lighthouse (Sophie Blackall) is not just a seamless narrative about the lighthouse, the lighthouse keeper, his duties and his family, but also a true depiction of how life was lived, complete with a long section entitled "About Lighthouses" on the back inside cover. It's precisely the inclusion of this information that adds to the appeal of these books for older students and adults writing papers or working on projects. And that's just it: While this genre would not be top of mind to delve into for research, I suspect if done so, the results would surprise.
Of equally huge importance, this growing genre is a great stride forward for diversity. It provides non-white authors and illustrators a solid stage forstories from their perspective about so many important figures and events in their cultural history we might have otherwise never known about, while additionally spawning cross-cultural collaboration among all authors. How many of us in the literary world know who Pura Belpre was, never mind that we read books by authors and illustrators who have received an award bearing her name?  She was the first Puerto Rican librarian in New York City, and she wrote the first mainstream Latinx storybooks published in America. Planting Stories (Anika Aldamuy Denise) is a stunningly beautiful picture book telling HER story, and one we should ALL read.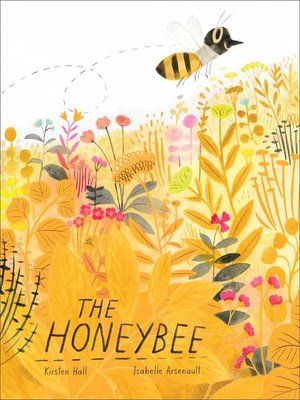 Yet another fascinating woman of color I can bet few know about is Ann Cole Lowe, whose life story is told in the wonderful Fancy Party Gowns (Deborah Blumenthal). She was an African American fashion designer who designed Jacqueline Bouvier Kennedy's wedding gown, as well as gowns for other much-photographed famous women. Yet she was often called 'society's best kept secret." Because I picked up this picture book, I learned about this supremely talented, dignified, determined woman who battled racism and adversity to simply do what she loved, though for decades she was not recognized for it. Now you know about her, too, and we all ought to! If you're perusing the stacks in search of material for the children in your world, don't overlook the overlooked. Make it a point to check out a nonfiction picture book on a subject or person you know nothing about – not just to expand their horizons but to expand yours, too.
"Picture books are for everybody at any age, not books to be left behind as we grow older. The best ones leave a tantalizing gap between the pictures and the words, a gap that is filled by the reader's imagination, adding so much to the excitement of reading a book."
Anthony Browne
How true indeed! Perusing nonfiction picture books as we age can spark the imagination in us more succinctly than ever, as we can now add wisdom and maturity to our musings.  When we take in the illustrations covering the page, absorbing how the visual elements interact with the text to convey meaning, we're transported back to childhood. If nothing else, taking a moment to browse nostalgically through any material written for "the eyes of a child" is something every one of us can benefit from.
Today, I work in two public libraries (Medfield and Cary – both members of the Minuteman Library consortium in Massachusetts) with amazing librarians who have curated fantastic collections for children. Us nerdy library people love offbeat requests, so come ask us, "Can you help me find a nonfiction picture book on an invention, event or historical figure (or about absolutely anything that piques your curiosity) that not much is widely known about or you think I may not have heard of?" We will happily get right on it! I am still thrilled and overwhelmed (though in a very happy way) by the sheer volume of nonfiction picture books being published and am definitely still awestruck by the stunning beauty and enchantment of these books. What a privilege it is to have immediate access to these astounding works of art, and what a joy it is to be surrounded by them every day!