The statistics behind audiobooks' continued growth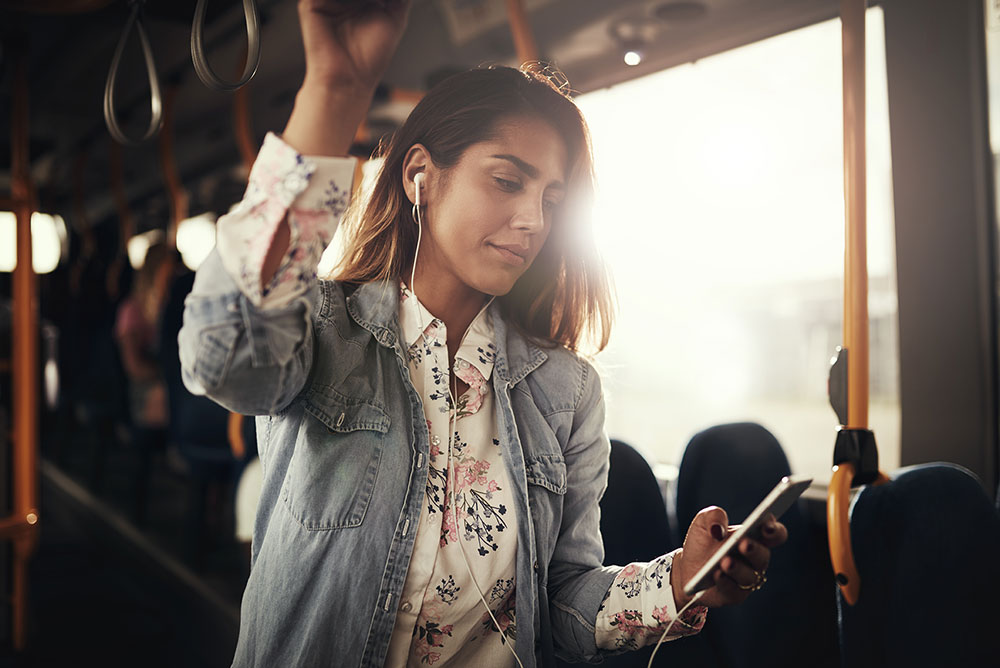 By Adam Sockel, Staff Writer   |  June 2018
Audiobook usage has seen significant growth over the last half decade. In addition to more audiobooks being produced each year, digitization has also contributed to this increase. Digital enhances the convenience for readers, as a large portion of audiobook usage occurs during periods of travel and activity. The proliferation of digital audiobook availability through libraries is another contributing factor to this hike in listening. In the last two years, audiobook usage through libraries* has increased 46 percent, with an average of 220,000 audiobooks checked out daily so far in 2018.
"We continue to be excited by the growth of available content and how devices like the smartphone and smart speaker are bringing new listeners to the joys of audiobooks," said Michelle Cobb, publisher of AudioFile Magazine and executive director of the Audio Publishers Association (APA).
Increased availability has aided these robust usage numbers across all age demographics, but the largest segment of audiobook listeners skew younger. In fact, 47 percent of frequent listeners are under the age of 35, according to the APA. Cobb noted that audiobooks are for more than just leisure reading; they can also be educational tools.
"Research shows that young readers can consume an audiobook that's two years beyond what they can read with their eyes," she said. "It helps them understand context, vocabulary and pronunciation, which, of course, could be potentially critical in (overcoming) the challenges of some who have reading disabilities."
As to why audiobooks continue to capture the imagination of readers, author Neil Gaiman shared his thoughts in a blog post.
"I tend to think the experience of hearing a book is often much more intimate, much more personal: you're down there in the words…It's you and the story, the way the author meant it," he wrote.
Let's take a look at some additional statistics behind audiobooks' continued growth: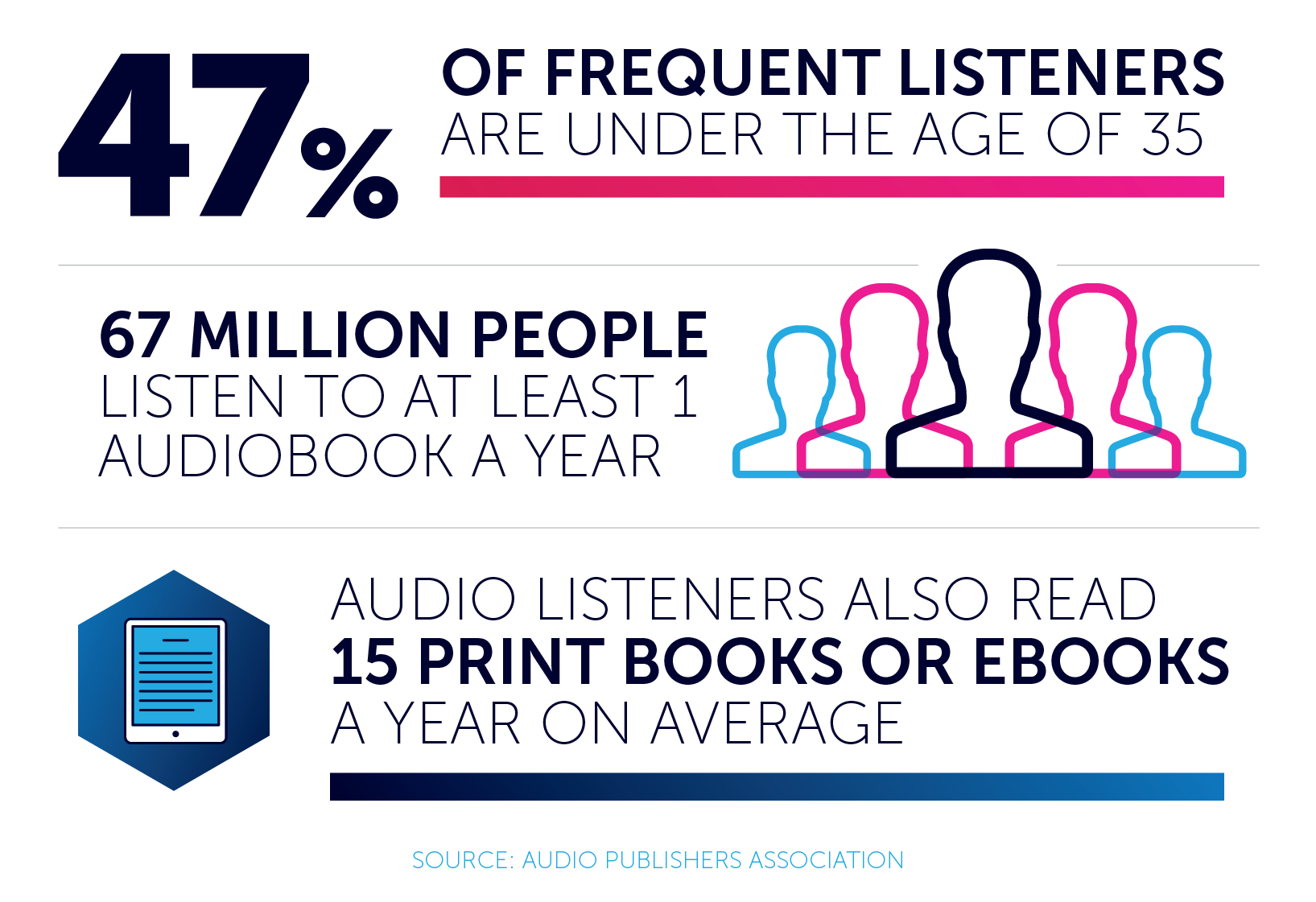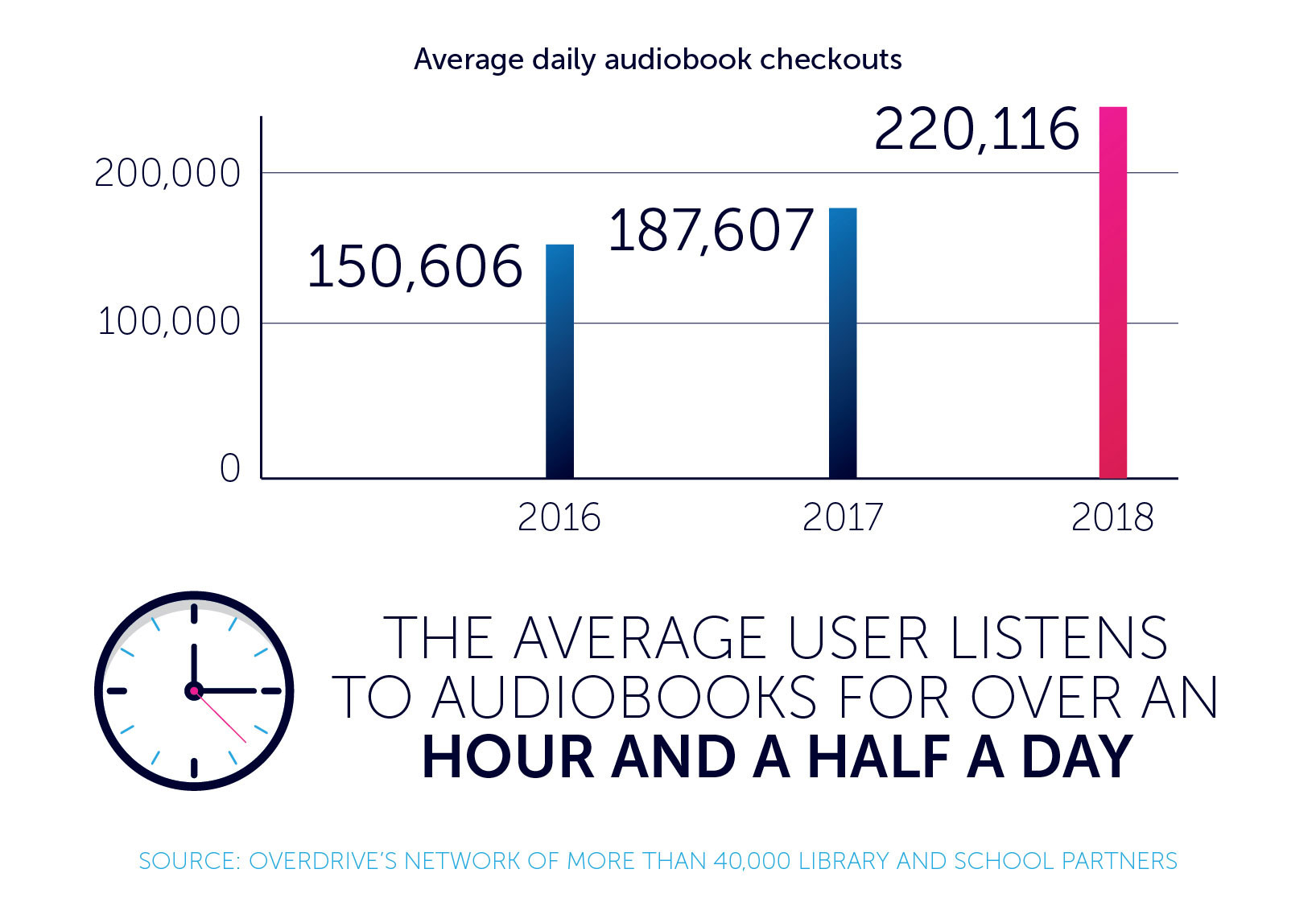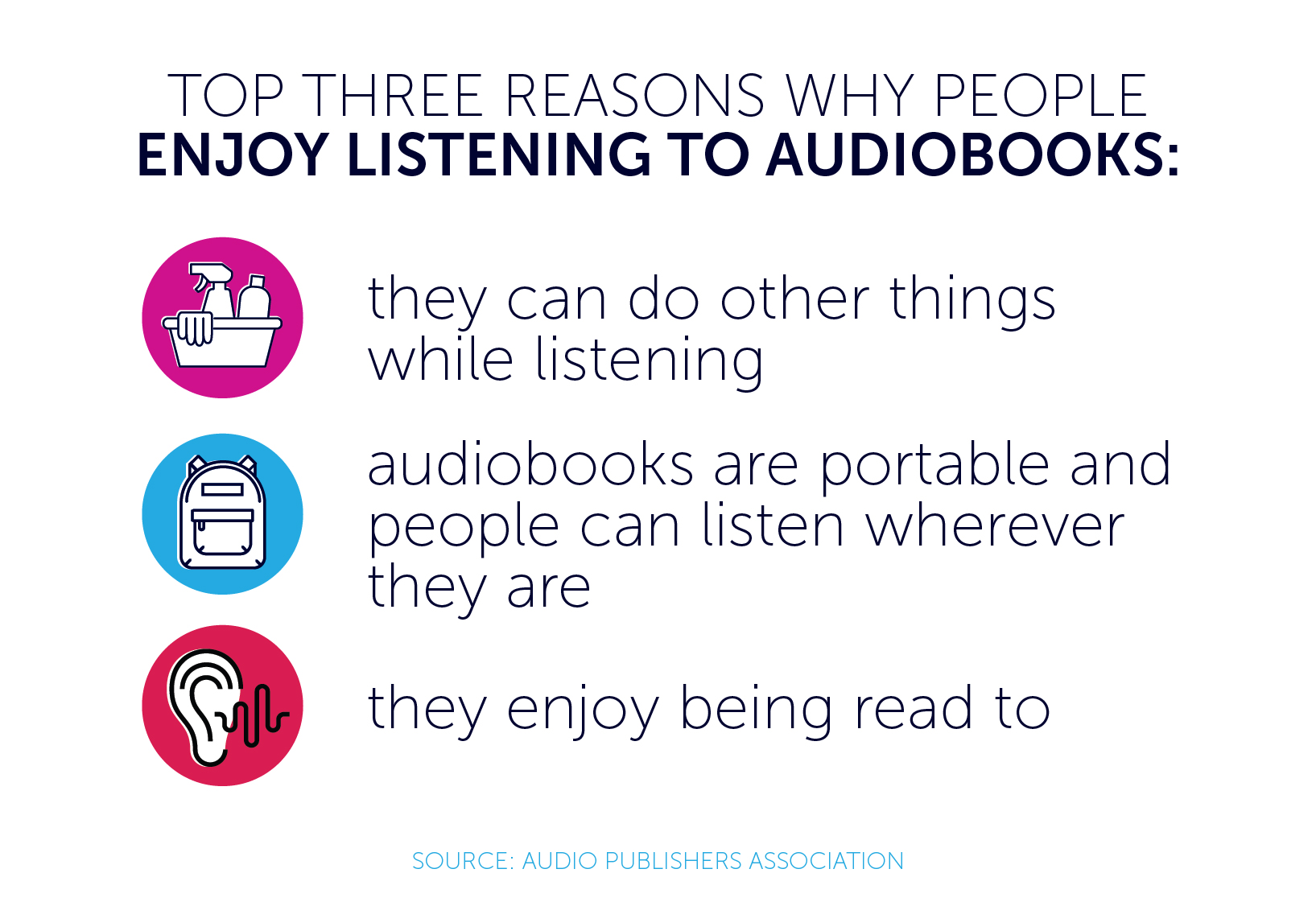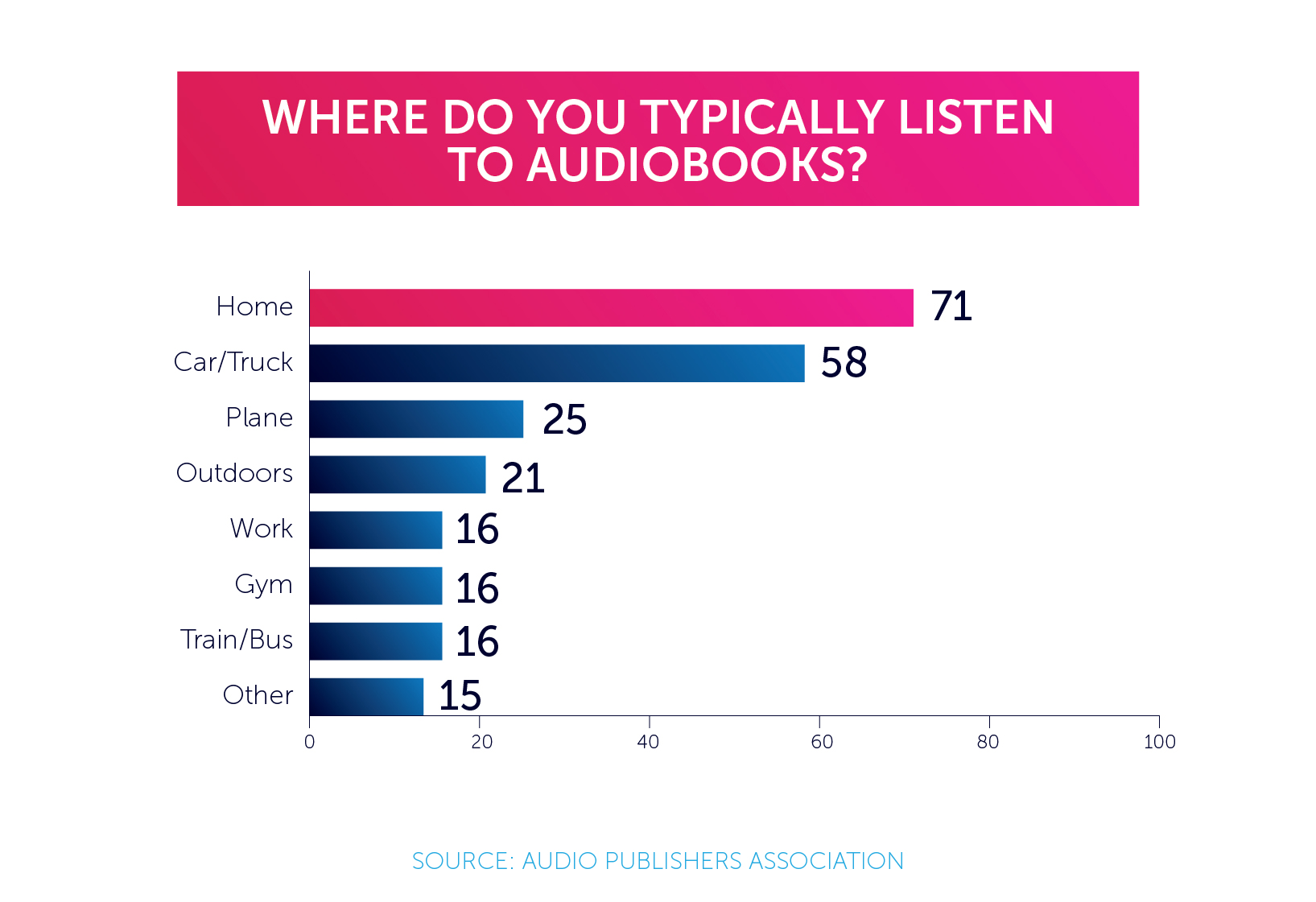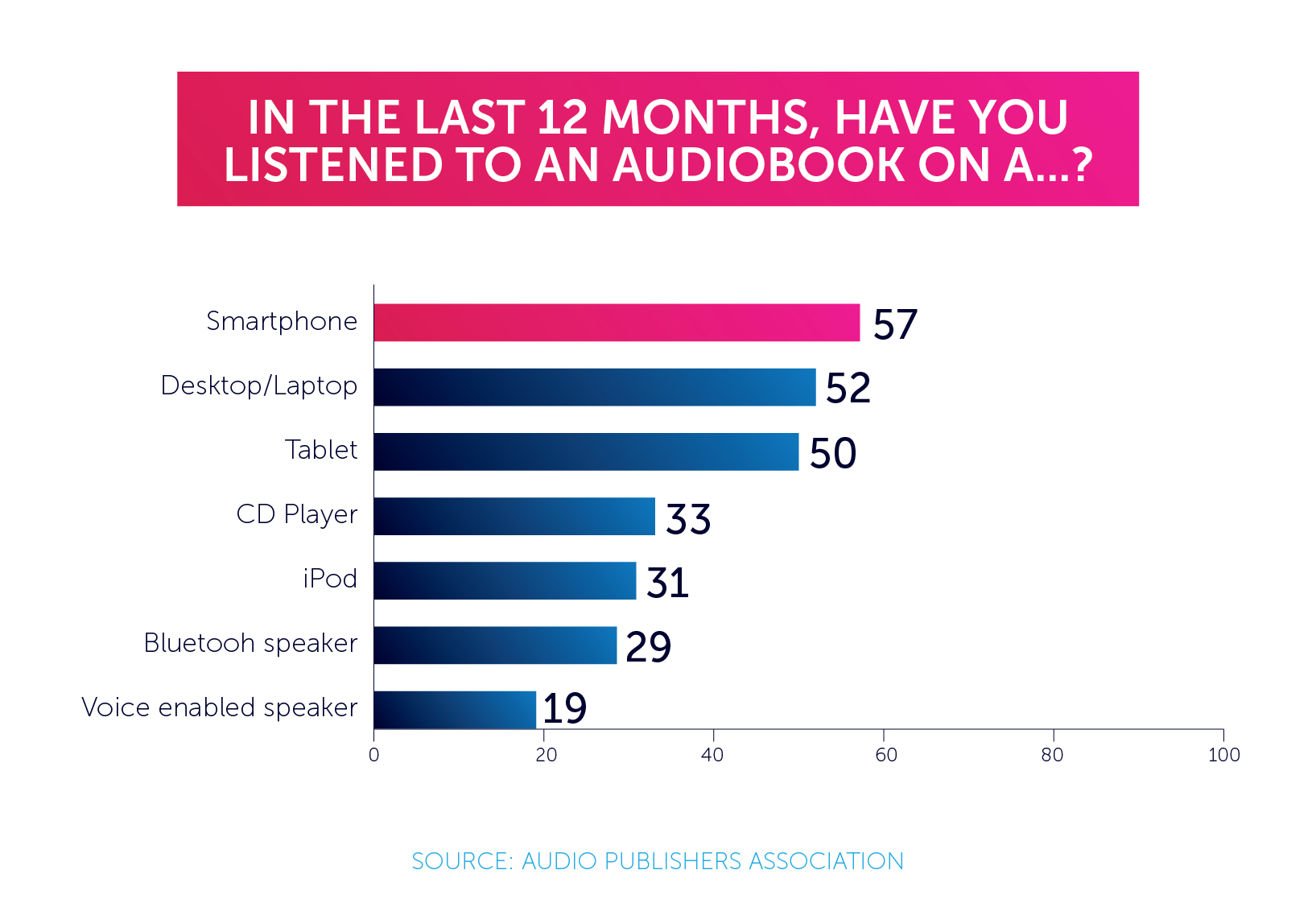 *OverDrive's network of more than 40,000 library and school partners.
Adam Sockel is a staff writer for Perspectives on Reading and marketing communications specialist at OverDrive, where he serves as co-host of the Professional Book Nerds Podcast.