Readers turn to books to cope with the Russia-Ukraine crisis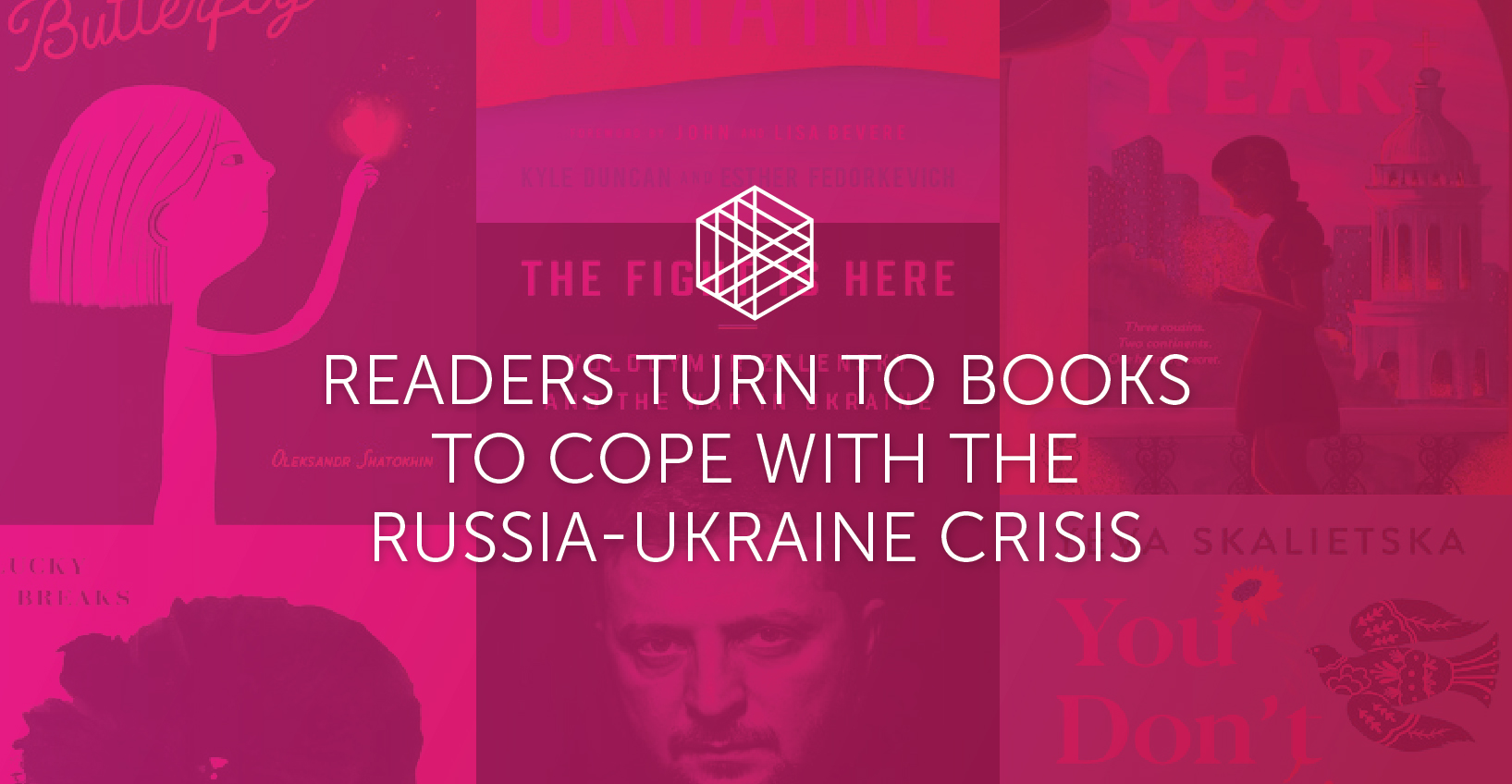 By Annie Suhy, Staff Writer | June 2023
During times of uncertainty, books help us make sense of the unexplainable. We seek understanding, comfort and a look into the past in the hopes of finding a way forward in the future. This is especially true during wartime.  The world watched while Russian forces invaded Ukraine on Feb. 24, 2022. The conflict continues, and many of us still struggle to explain what's happening to our children, as well as to ourselves. Books have been a guiding light for many to learn more about the history between these two neighboring nations. 
To help readers find books related to the invasion, many public libraries have curated collections like "Understanding Ukraine," "Crisis in Ukraine" and "Ukraine in History and Stories." With a mix of fiction, nonfiction and titles specifically for kids and teens, libraries have ensured easy discoverability of books covering a span of topics related to wars of the past, politics and history. 
Libraries like the Brooklyn Public Library (NY), Cuyahoga County Public Library (OH) and Harris County Public Library (TX) have seen as much as a 400% increase in checkouts of digital ebooks and audiobooks in subjects like historical nonfiction. Patrons have checked out titles about the rise of authoritarianism, memoirs of Ukrainian immigrants, criticisms of Russian society in classical fiction and even a cookbook that goes on a culinary tour of Eastern Europe. For younger readers, a glimpse into the past can be the clearest way to understand what's happening today. 
Some of the most borrowed ebooks and audiobooks on those lists include: 
Fiction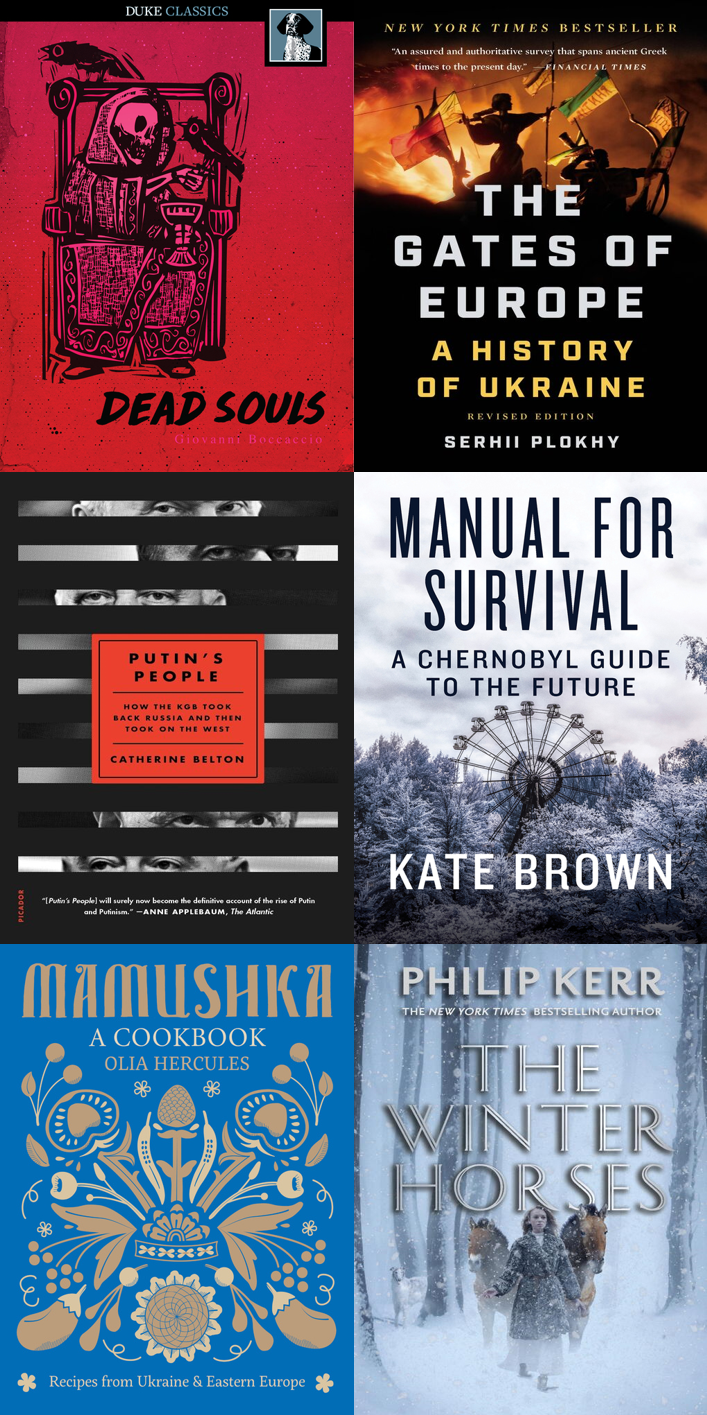 Dead Souls by Nikolai Gogol 
A Boy in Winter by Rachel Seiffert 
The Orphanage by Serhiy Zhadan, Reilly Costigan-Humes and Isaac Stackhouse Wheeler 
Nonfiction  
The Gates of Europe by Serhii Plokhy 
Midnight in Chernobyl by Adam Higginbotham 
In Wartime by Tim Judah 
Red Famine by Anne Applebaum 
Manual for Survival by Kate Brown 
Voices from Chernobyl by Svetlana Alexievich 
A Short History of Russia by Mark Galeotti 
The Ravine by Wendy Lower 
Mamushka by Olia Hercules 
Iron Curtain by Anne Applebaum 
The Road to Unfreedom by Timothy Snyder 
Putin's People by Catherine Belton 
A Backpack, a Bear, and Eight Crates of Vodka by Lev Golinkin 
I'll Never Change My Name by Valentin Chmerkovskiy 
Juvenile & young adult  
Ukraine by Anastasiya Vasilyeva 
The Winter Horses by Philip Kerr 
Don't Tell the Nazis by Marsha Forchuk Skrypuch 
Stolen Girl by Marsha Forchuk Skrypuch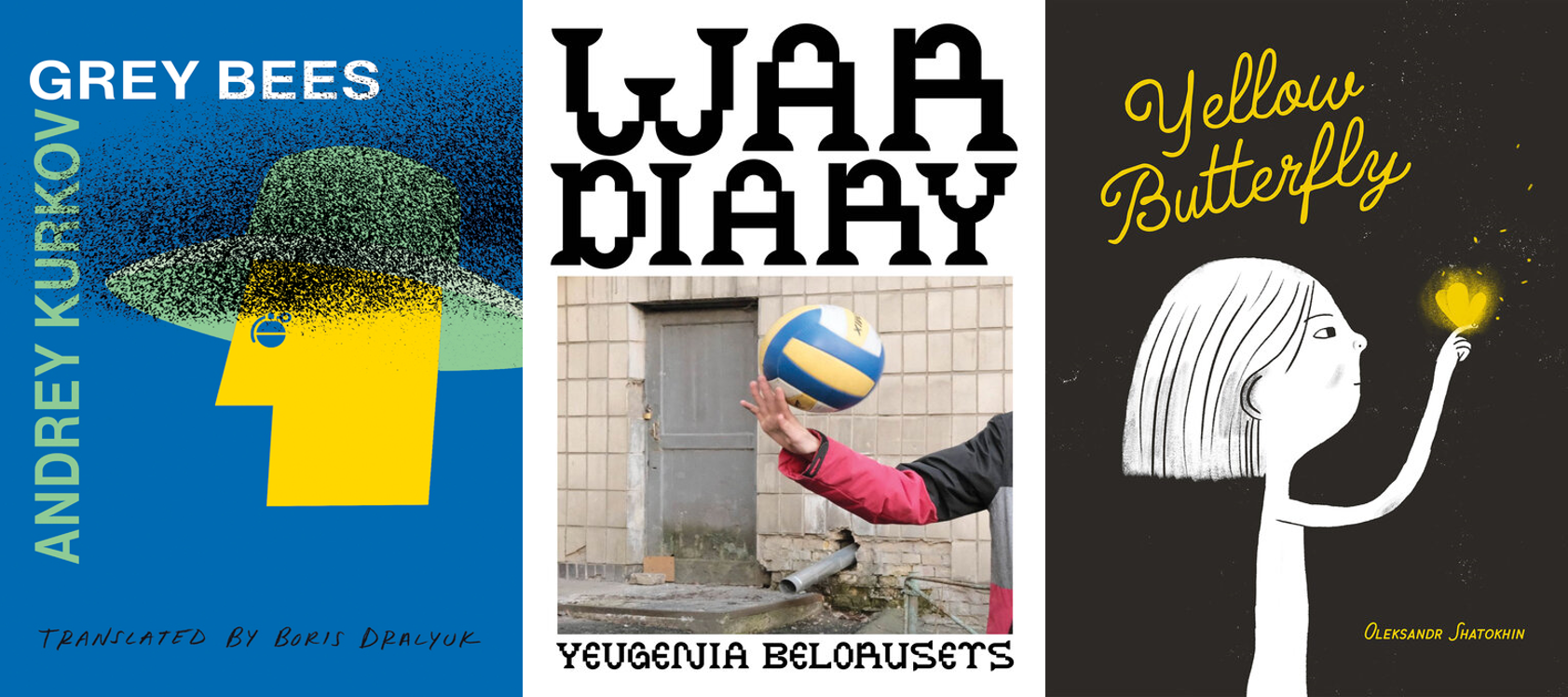 In this past year, even in the face of this tragedy, many books from Ukrainian authors and about the country have been also published, several to great acclaim. These have included: 
Fiction 
Grey Bees by Andrey Kurkov, translated by Boris Dralyuk 
Nonfiction 
War Diary by Yevgenia Belorusets, translated by Greg Nissan  
Juvenile & young adult 
Yellow Butterfly by Oleksandr Shatokhin 

Visit Libby Life to explore more new books by Ukrainian authors and about Ukraine that are helping promote deeper knowledge and understanding.