Love in the stacks: BGSU's Browne Popular Culture Library helps preserve romance fiction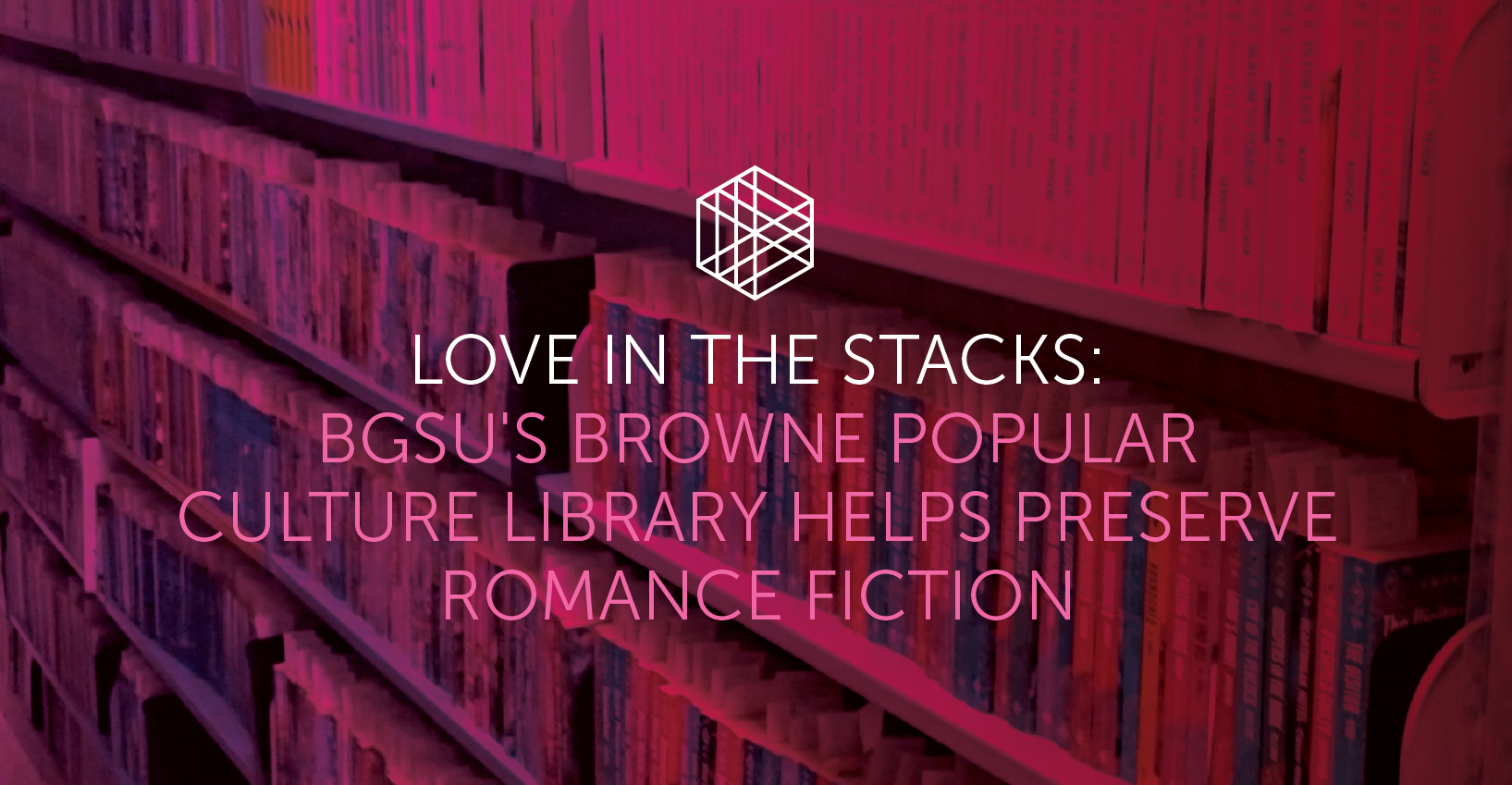 By Jill Grunenwald, Staff Writer | September 2020
When I say I thought I knew everything there was to know about my undergraduate alma mater, Bowling Green State University (BGSU), I'm not exaggerating. After all, the maternal side of my family has attended the Northwest Ohio university for generations. Not only was my mom a graduate of the university's education program, but my grandmother also attended and was a sorority sister of legendary actress Eva Marie Saint.
My grandmother and grandfather were "Falcon Flames," meaning they met on the campus. And even my great-grandmother attended, back when Bowling Green was still a "normal school" and only catered to students training to become teachers. By the time I walked across the stage at my graduation in the spring of 2004, I was a fourth-generation Bowling Green Falcon.
A distinction that sets BGSU apart from other universities is that it is the only institution in the nation to have an academic department dedicated to the study of popular culture. Both undergraduates and graduate students can earn a degree in popular culture, and students of all majors are encouraged to take classes in music, film, literature, folklore and more (and I was more than happy to add pop culture classes to my course load).
A unique pocket of preservation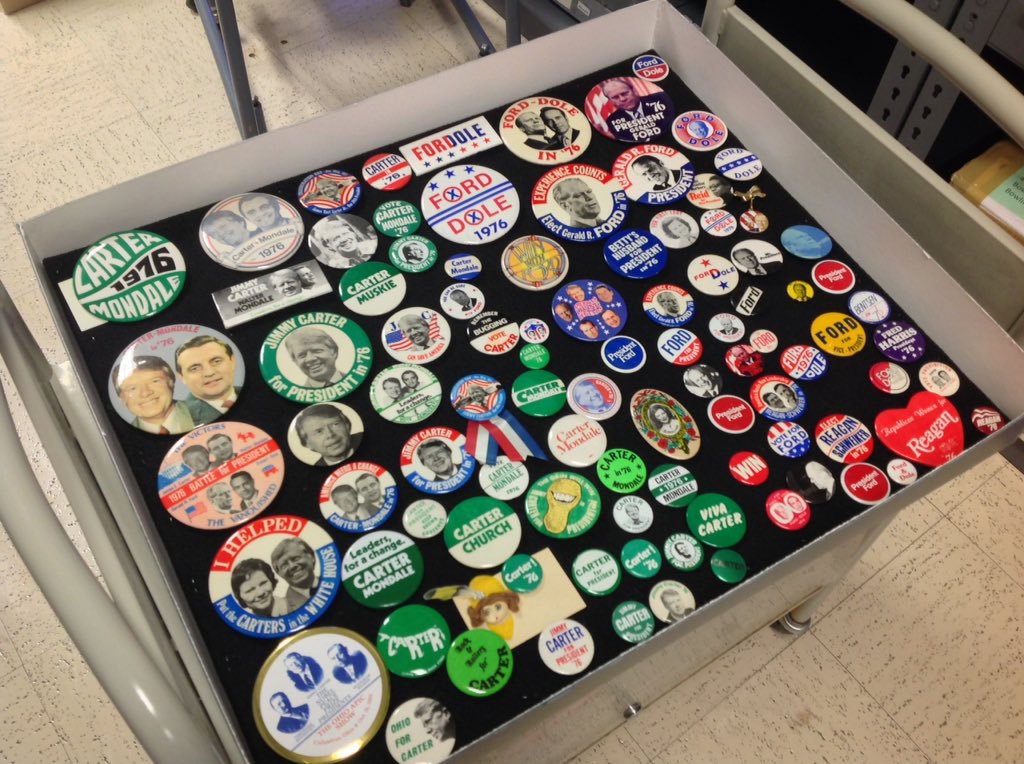 At the time I attended, I also knew the university's library had a special collection dedicated to popular culture – but I never had reason to visit. It wasn't until several years later, when I was attending the University of Kentucky to get my master's degree in library and information science, that I learned more about special libraries and what makes them so special. And, in particular, what makes BGSU's popular culture library such a unique pocket of preservation.
Currently residing on the fourth floor of the William T. Jerome Library on the campus of BGSU in Bowling Green, Ohio, the Browne Popular Culture Library (BCPL) is the "most comprehensive collection of popular culture items in any academic library," says Steve Ammidown, one of the popular culture library's archivists. "There are a lot of specialty collections at other institutions. But if you can find another academic library that has as large a collection of Mr. Potato Head dolls as we do, I would be shocked."
Founded in 1969, BPCL was the brainchild of Ray Browne, one of the university's English professors in the late 1960s. According to Ammidown, "The story goes, Ray Browne joined BGSU and wanted to introduce popular fiction to the English department. Things like detective novels, which were his passion, but also things like romance novels and adventure fiction and all of that. But academic libraries at that time didn't really collect that stuff. They saw it as ephemera and not really worth collecting. So, in 1968, Ray and Bill Schurk (the library's sound recording archivist) started the university's music library, which was as much a collection of popular recordings as it was sheet music like you would find in a more traditional music library. In that same space, in 1969, they said, 'Hey, let's start collecting these remnants of popular culture.' So it started with popular fiction and comic books and magazines and exploded from there."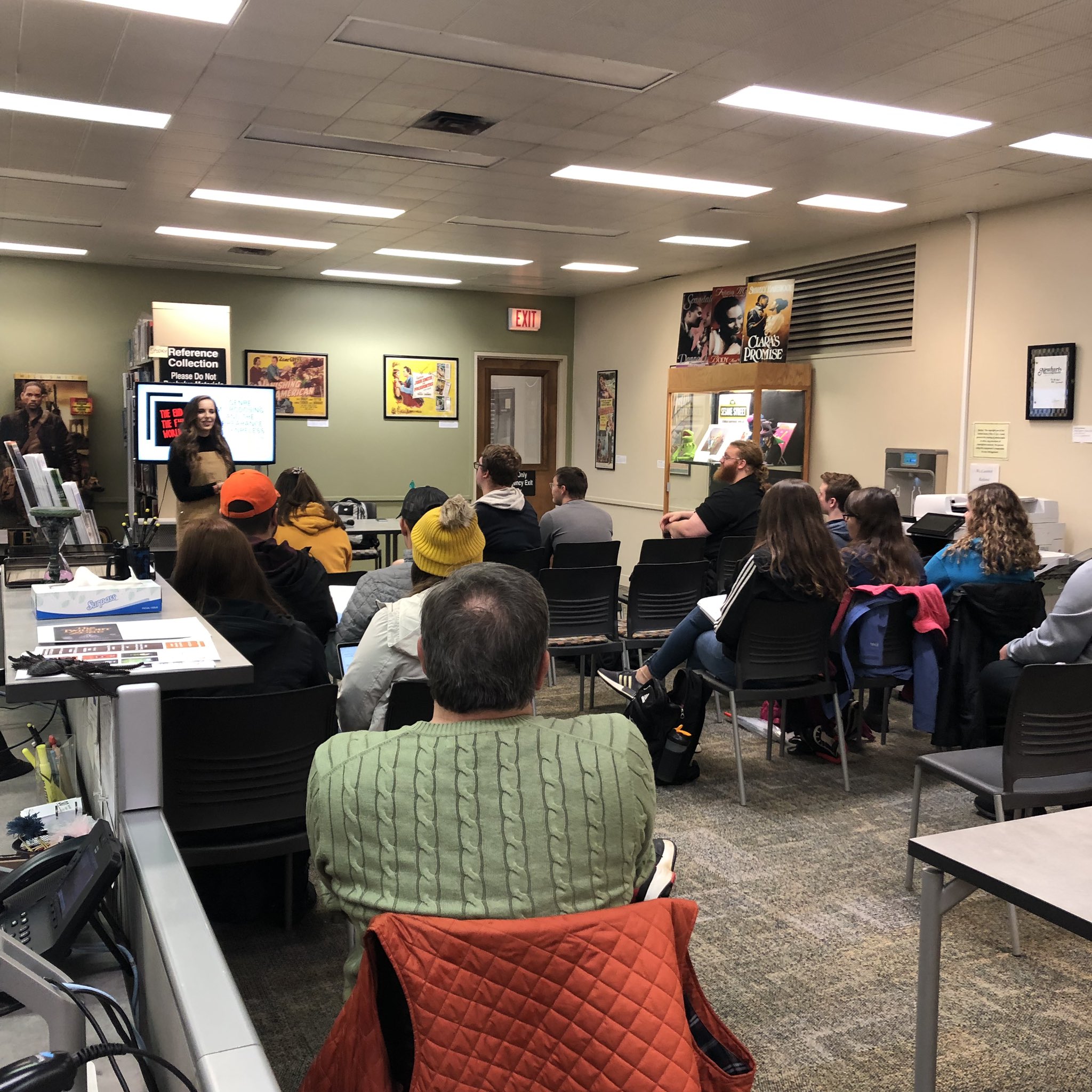 While Ammidown concedes that other institutions have larger special collections with a very narrow focus (such as the 300,000 item Comic Art Collection at Michigan State University and The Ohio State University's Billy Ireland Cartoon library), what sets BPCL apart is the sheer breadth of its collection. "For now 51 years the library has been collecting little bits of everything," Ammidown says. Those little bits of everything include a collection of Beanie Babies featuring a Patti the Platypus, one of the "Original Nine" collectible stuffed toys; an extensive special collection dedicated to games that spans 120 years and includes a first edition of the classic 1935 Parker Brothers' Monopoly, along with card games, role-playing games, trivia games, and more; a greeting card collection containing over 14,000 greeting cards going back to the 19th century; and a Pokémon collection consisting of trading cards and memorabilia of both American and Japanese Pokémon. "Whether it's travel or comics or fiction, movies, television, radio, politics, all of that is baked into the DNA of the library," explains Ammidown. "I've been here for four years and still will open a box and just be totally surprised. Like that day I found a box of original color samples for a comic from the 1970s that had been given to BPCL by Stan Lee."
Love at first sight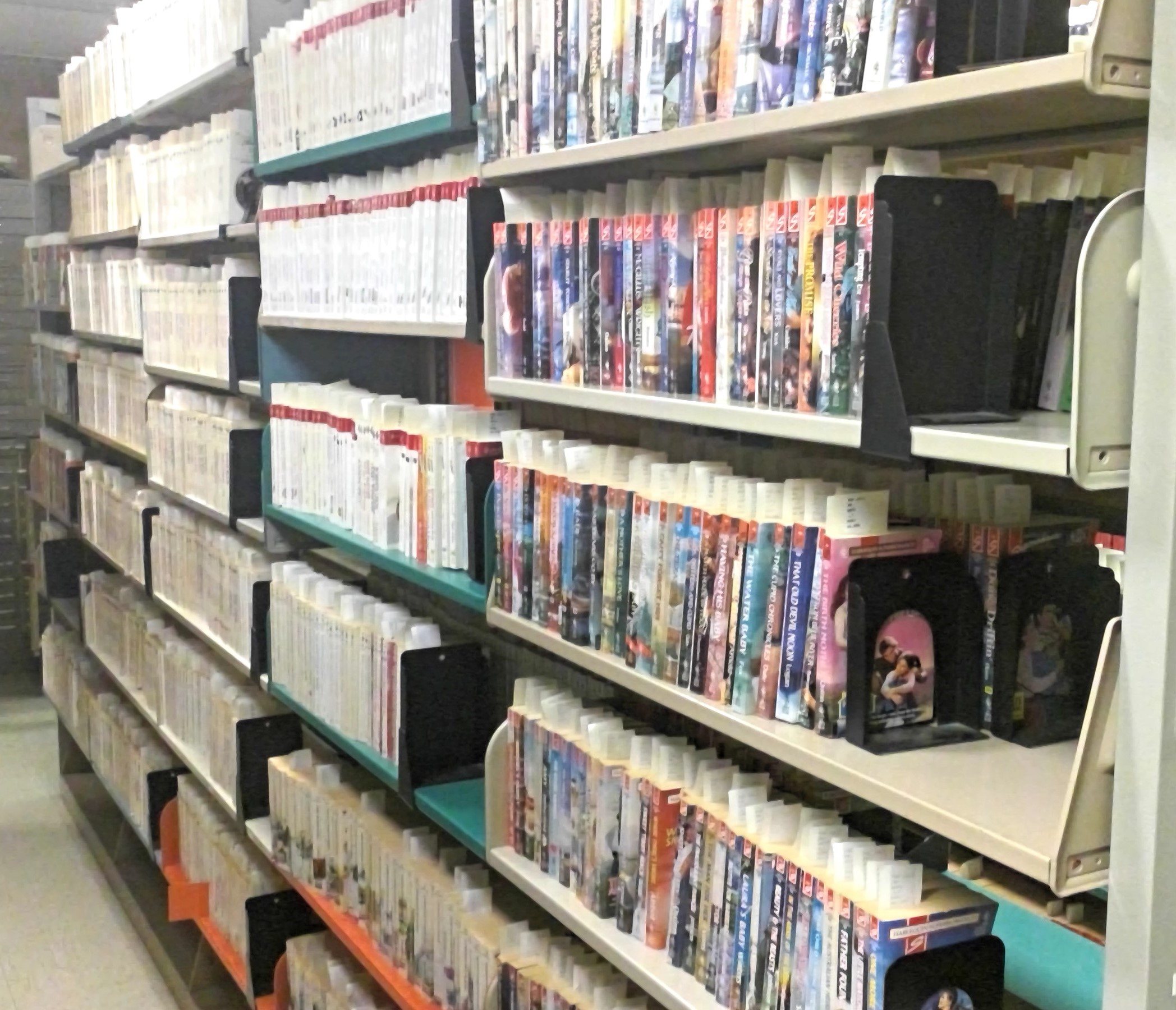 One of the hallmarks of BPCL is its focus on preserving manuscripts and the papers of authors across multiple popular fiction genres, including mystery, science fiction and fantasy. Original manuscripts, especially if there are numerous manuscripts from the same author, give researchers and scholars insight into how writing and editing have changed over the decades.
But it is their romance fiction collection that truly is the beating heart of the manuscript archives.
In 1995, academic librarian-turned-romance writer Cathie Linz approached BPCL with an idea for an archive dedicated to the preservation and study of the romance genre. At the time, as is still sometimes the case in 2020, romance books were not seen as an area of serious reading, let alone serious research. As the Romance Writers of America's (RWA) library liaison, Linz held a different view and saw the work of romance writers as something of value and worthy of preservation. For Linz, BPCL was the perfect location for an archive dedicated to romance writing that included not only the papers and manuscripts of romance writers like herself, but also to act as a repository for professional organizations such as RWA. In 1997, Linz and author Susan Elizabeth Phillips became the first writers to donate materials to BPCL's budding romance archive.
In the beginning, the collection was maintained by part-time employees and volunteers who didn't necessarily have the background to manage such a large collection effectively, so when Ammidown joined BPCL in 2016, one of his first projects was to reorganize the RWA papers. "At that time," he says, "I wasn't a romance reader. But when I started diving into the RWA papers, I thought, 'Wait a minute. There's something here.' There's a story that's not getting told."
While other genres of fiction – such as detective stories and science fiction – have a history of being studied in academia, there is a general dismissiveness towards the romance genre, despite being a billion-dollar industry with over 9 million units sold in 2018. When I, someone who not only reads romance but writes it as well, suggested it comes down to romance writers overwhelmingly skewing female, Ammidown agreed, adding, "Not only those who are producing romance, but also those who are consuming it. There were not nearly as many women in academia 40 or 45 years ago to be the official voices in support of the genre, and so it grew at a time when it was not going to be respected. It was getting criticism from second-wave feminists and people who weren't really reading romance. It was only recently that you've started to have people who actually read romance fiction writing academic papers about romance fiction."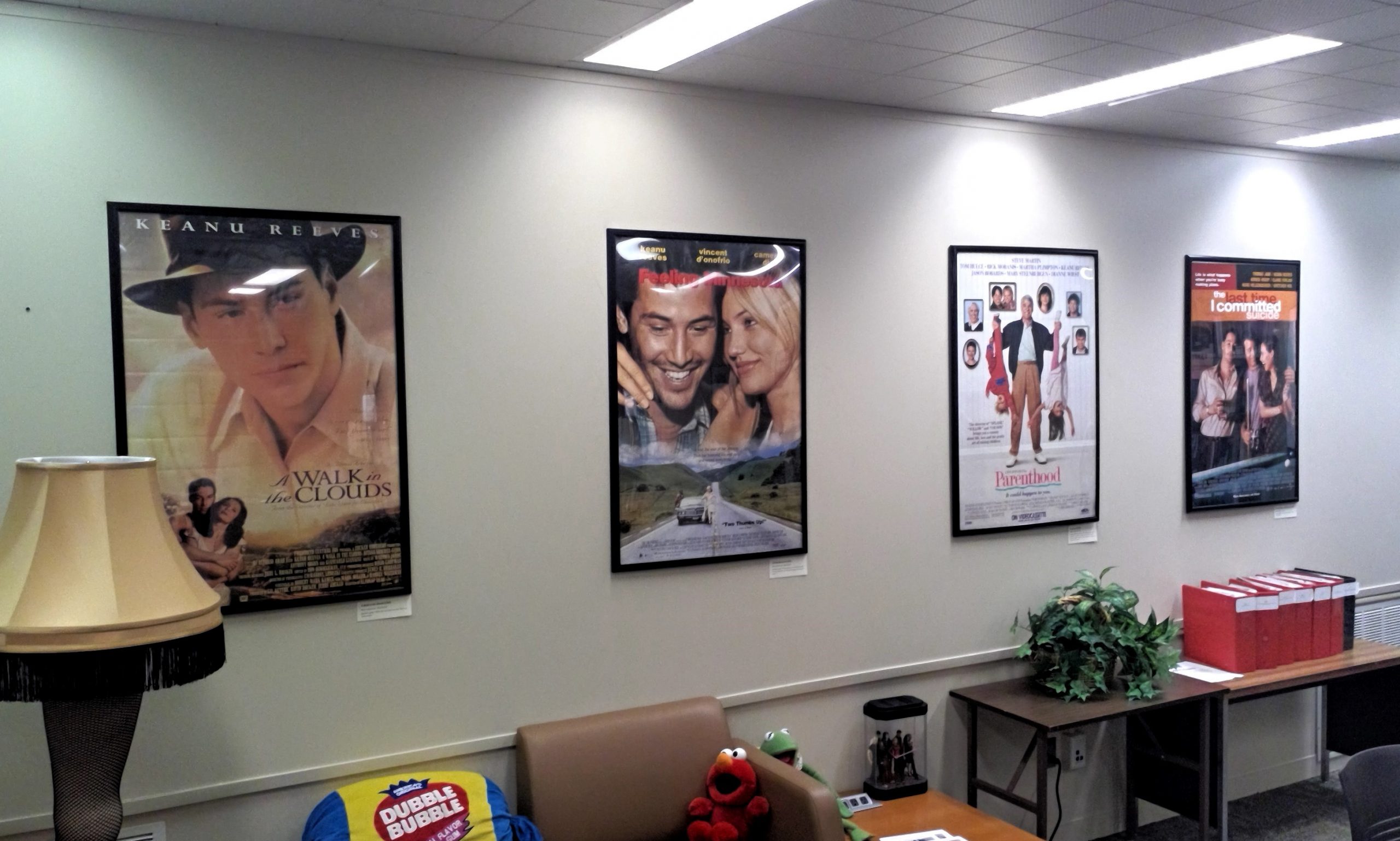 Something that sets genre fiction apart from literary fiction is that genre fiction books are, in the words of Ammidown, "trying to get sold." For romance authors, they are often writing in the moment and for the moment, tapping into what is happening in the culture of the time. Even when an author is writing a historical romance, they are writing in the moment, and a book is going to reflect the era it was published – which can be helpful to researchers across disciplines looking to capture the pulse of society at a particular time. "Genre fiction often reflects public sentiment in a lot of ways," explains Ammidown. "Romance especially has evolved over the last 50 years and often reflects little cultural changes within the text. So preserving those gives the scholars in any field more connection to the recent past."
That said, as Ammidown points out, "If you go back and read some of the early 1980s category novels, they don't hold up that well to modern sensibilities. But if you can cast your mind back to what the United States was like at that time for women and People of Color, it gives you an interesting insight into how things have changed in those 40 or 50 years."
Ammidown's position at the BPCL and his role in the preservation of the romance genre is well-known among readers and writers of romance fiction — he has been a guest on popular romance fiction podcasts such as Fated Mates and Smart Podcast, Trashy Books — and he is often recognized as one of the genre's leading archivists. In fact, in 2019, Ammidown received the Romance Writers of America Cathie Linz Librarian of the Year Award, an honor named after the writer who was instrumental in starting the romance collection at BPCL.
Finding happily ever after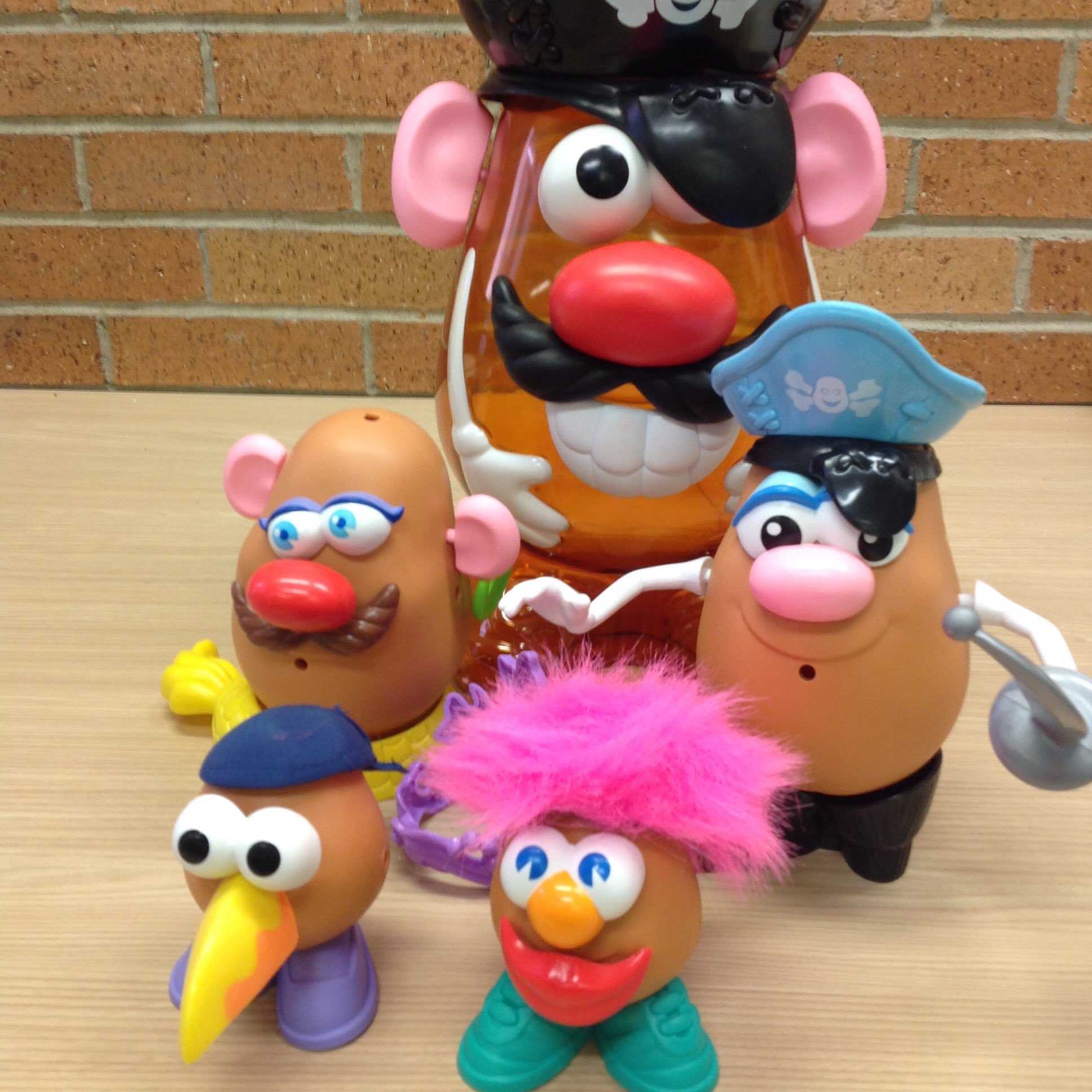 Because of BPCL's commitment and dedication to preserving the history of romance fiction, the library is well-established among researchers. But even before the COVID-19 pandemic forced physical libraries and universities to close, BPCL faced restrictions in providing digital access to its content because many of the documents included in their romance collection are still under copyright. Digitizing entire novels for scholars who are unable to visit BPCL in person isn't an option.
That said, as BPCL looks ahead to the future, both during COVID-19 when access to the physical collection is limited and after, the library is looking for opportunities to increase their digital footprint and make their unique collection available to a broader audience. As a state institution, BPCL views its collection as belonging to the entire state of Ohio, not just the university, and they are working hard on increasing access. Their role as an archive is to be respectful of the authors and owners of the material, while also making sure they provide as much access as they can as quickly as they can so more individuals can take advantage of the treasures available in the collection.